News and Events
Usha Yarns recognised by The Confederation of India Textile Industry
On the 16th of March, Confederation of India Textile Industry organized the CITI Textile Awards 2022-23 during the Annual CITI conference at Jaipur with a focus on sustainability. Usha Yarns was recognised for contribution of more than two decades in textile recycling and awarded the winner in Excellence in Recycling awards for Recyclers 2022-23.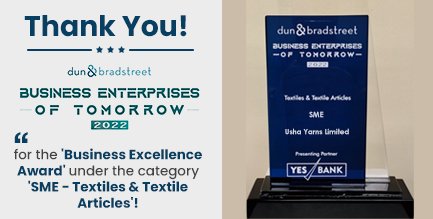 Recognized by DNB During The Business Excellence Awards 2022
in November 2022, Dun & Bradstreet organized the 'Business Enterprises of Tomorrow 2022' event to recognize the roles of small and medium enterprises in India. The event featured keynote addresses by eminent dignitaries, various representatives of the Government Ministries/bodies, and distinguished thought leaders. The event also had the presentation of 'Business Excellence Awards 2022' across several categories in which Usha Yarns was awarded in the SME category for Textiles and Textile Articles for its contribution to recycling of post-industrial textile waste for more than a decade in a sustainable way.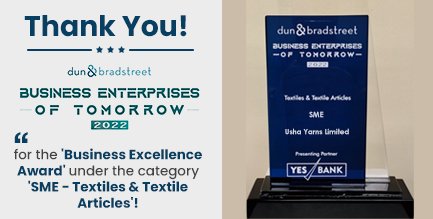 Usha Yarns Became the First Company in India to Get STANDARD 100 by OEKO-TEX for Recycled Coloured Yarns Sept 2022
Circular economy and recycling have become imperative as the world is trying to move towards more sustainable development. Getting chemical compliance was the biggest challenge for textile recycling industry as it has a fragmented supplier base. Punjab based company Usha Yarns became the first company in India to get the OEKO-TEX certificate for 100 per cent recycled coloured yarns. The company is already known for its quality recycled yarns and will now be able to give full assurance for restricted chemicals and hazardous substance in the textile industry.
Enhanced our Green Energy Capacity by Installing Additional Solar Panels at our Third Facility at Saidpura, Derabassi
To cut our current GHG emission and moving towards green energy sources we have installed additional solar energy plant at our third facility. This new project has added 330 KW and now fully functional from 1 June, 2022 onwards. By adding this new capacity now we have touched 700 KW daily production to reach the targeted clean energy mark for replacing electricity coming from grid.
Coming up Usha Yarns' 4th facility to scale up production to 1500 MT per month.
We have started implementation of our new facility to enhance our existing capacity to 1500 MT production per month of fully compliant knitting yarns with 100% recycled contents. The new state of the art facility is expected to be operational by March 2023.
Usha Yarns Introduced Their Circularity Program at Premier Vision, Paris, July 2022.
Usha Yarns, launched its Circularity Partnership Program to engage with brands and garment manufacturers to tap their production waste. Amidst rising concern for sustainability, Usha recycling facilities completely rely on 100% garment waste as their feedstock and have more than a decade of experience in recycling of cotton garment waste to regenerate the best colored yarns without dyeing and chemicals. Buyers and brand seeking circularity solutions visited us to explore and collaborate for closing the loop, uncover traceability and ensure zero landfills. We displayed some new blends like 100% recycled cotton and other fiber options along with our capability to partner garment manufacturers for handling waste in a more responsible manner and assured them to recycle it.
Installed Solar Power Project – An Initiative Towards Green Energy Alternative to Traditional Sources
In line with our ethos and commitment to sustainability in all our activities we took our first step towards green energy by installing a solar power generation plant at Usha Yarns Unit -2 near Bhagwanpur, Derabassi. This project was completed in Nov 2021 and is now fully functional with an installed capacity of 350 KW .We intend increase this capacity further with additional installations at all our facilities. Although energy efficiency and energy saving has been at the of core activity at Usha Yarns since a long time but now we have taken concrete steps towards our goals of replacing at least 25% of total energy consumption from conventional grid supply to self generated solar energy sources.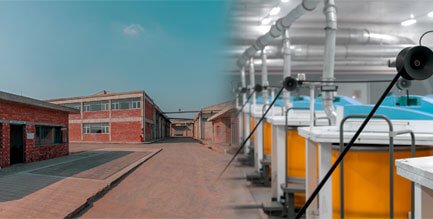 Usha Yarns Inaugurates Third Recycling Facility to Scale up Capacity to 1000 MT/ PM
Usha Yarn continues to lead the sustainability journey in India with the commissioning of our third facility at Derrabassi. We can now offer more color choices and faster delivery to meet the rising demands of recycled materials from global brands. Our new state of the art facility started operations on 1/11/2020 and running at full capacity. We now have a combined capacity of more than 1000 MT per month recycled yarns produced for use in garments.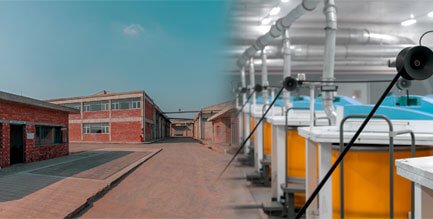 Usha Yarns Gets Introduced by TogetherBand, UK – 2020
We feel immense pleasure to get introduced by #TOGETHERBAND in their recent blog post about "Your A-Z Guide to Sustainable Fashion" published online. #TOGETHERBAND an initiative of #BOTTLETOP a luxury sustainable brand from UK renowned for their social campaigns to create awareness about the #UN SDGs.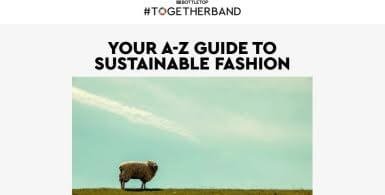 USHA with AWARE to Offer 100% Traceable Recycled Yarns - 2020
We are excited to announce our recent association with #The Movement, Netherland to in-build traceable marker in our recycled yarns with Aware platform to offer supply chain transparency. #Aware and Usha Yarns together, will guarantee 100% recycled content by digital mapping of material movement in supply chain of sustainable brands.
ASFW, Addis Abba, Ethopia – Nov 2019
We recently participated in the 5th leading exhibition event of Africa – Africa Sourcing and Fashion Week held in the vicinities of beautiful Addis Abba city where more than 10,000 traders and buyers representing global brands from across 45 countries visited to explore the opportunities for doing business together.
Usha Yarns Unit 2 at Derabassi Awarded Gold Certificate by IGBC - July 2018
We are proud to announce our new facilities at Derabassi have been awarded Gold Certification as per green building rating standards of Indian Green Building Council l. We carry forward our pledge to do things more sustainably and use water, energy and natural resources more efficiently.
India International Garment Fair, Greater Noida, India -Mar, 2018
We participated in 61st India International Garment Fair showcasing Spring/Summer 2018 and displayed latest sustainable garments as well as fabric collections made with our recycled hosiery and weaving yarns for foreign buyers and exporters.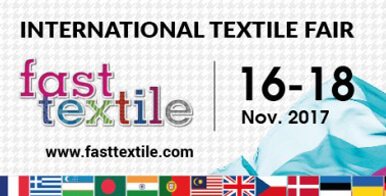 PTAK WAR EXPO, Poland - Oct 2018
We recently participated in 4th International Fast Textile Fair at Ptak Warsaw Expo, Poland between 16 to 18 November 2017. Approximately 427+ participants and more than 2700 visitors were present there which represented textile industry from garments, apparels, knitwear, fibre, yarns, fabrics and accessories. Buyers, manufacturers and exporters came from across to the world to experience this three days exhibition.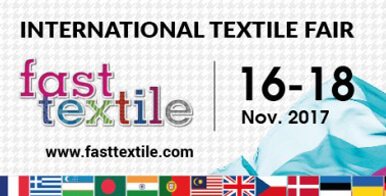 Employee Engagement Program at Usha Yarns - Dec 24, 2016
We held our Employee Engagement Program on Leadership & Teamwork inspired by Dale Carnegie on building effective coordination, cooperation, and support for each employee in our team.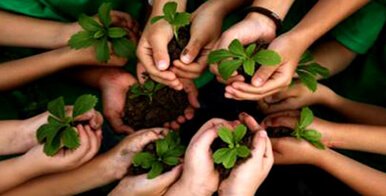 World Enviromental Day Celecration at Usha Yarns - June 5, 2016
We celebrated World Environment Day by focusing on the importance of conserving global natural resources, reducing waste and pollution, tree planting, recycling, and using renewable energy and energy-efficient equipment.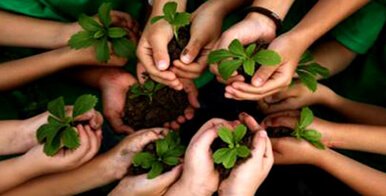 Ptak Fashion City, Poland - November 25-27, 2015
We exhibited at the 2nd International Fast Textile Fair, featuring more than 250 exhibitors and approx 22,500 visitors from textile industry, representing yarn, fabrics, knitwear, accessories, machinery, and home textile across the world.
Shanghai, China - March 4-6, 2014
We exhibited at the 9th International Trade Fair for Fibres and Yarns, which featured products such as natural, blended, and recycled fibres and yarns, man-made fibres, and specialty yarns to the overseas visitors.
Moscow, Russia - September 25-28, 2012
Our company exhibited at the 39th Textillegprom, a major Russian textile and clothing industry trade fair. Usha Yarns was present among more than 2,500 exhibitors and 30,000 visitors.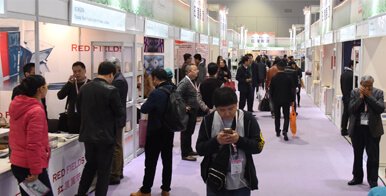 We work closely with you and carry out research to understand your needs and wishes.